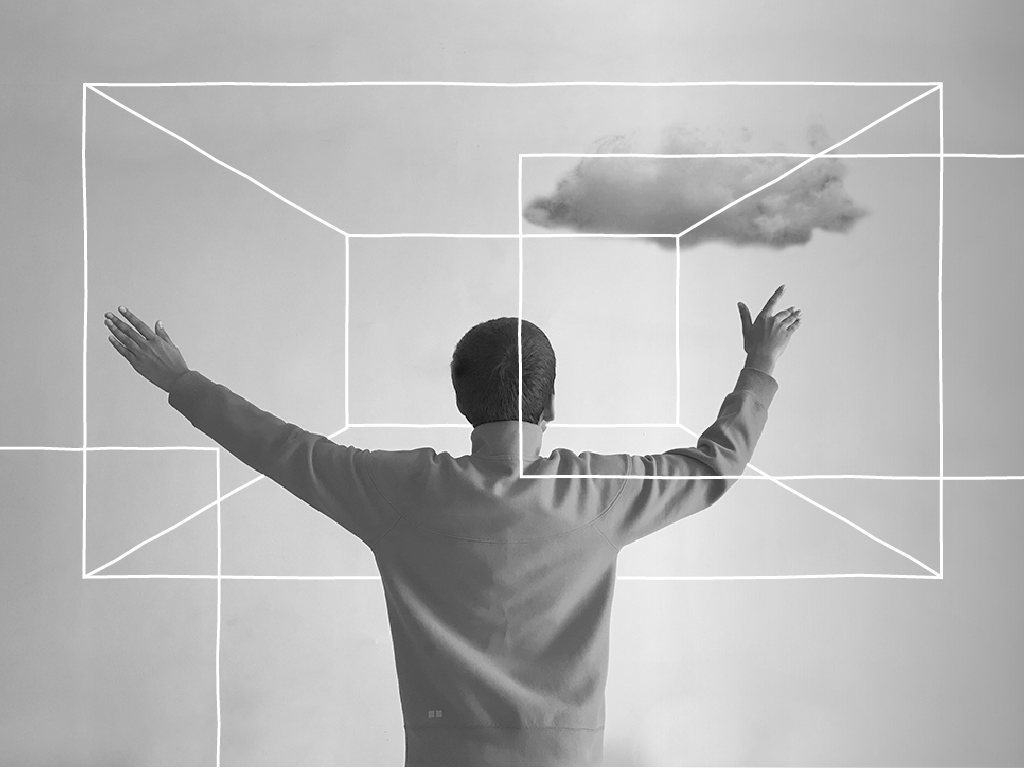 Interior designers are repeatedly asked, "Can you decorate my house? or what color do you think I should choose to paint the walls?" which are an imposingly common misconception of the understanding of interior design. What do interior designers do? May have prompted the question since laymen tend to see interior designers merely as decorators in the mold of shows such as Casa Impian, Rumahku Syurgaku, Deco Bersama Eric and coffee table books, magazines such as Anjung Seri and Impiana to name a few. The purpose of an interior designer should always be to create a space that could improve or provide a useful, functional and livable environment for others; that could contribute to social and environmental change.
Interior designers are trained to look beyond aesthetics to design function, code-compliant spaces that are healthy as well as beautiful.
Higher learning institutions that offer interior design programmes have lost their ability to contribute to or create an awareness of developing sustainable environments and cultured communities. Interior design education has become an unholy mix of regimented work and relentless competition to prepare them for the regimented industry.
Students learning about interior design should be educated, to manage a productive relationship between reading, doing, thinking, experiencing and collaborating to produce solutions of grand problems that have become impossible within the confines of the fractured education system. Graduates of interior design must be able to envision the interior environment as a structured viewpoint and to have the confidence to realize that through the practice of interior design they can contribute to meaningful social change. To accomplish this, students in interior design programmes require awareness of the interior design processes of change, design thinking and leadership skills among others.
Incorporating sustainability towards interior design education in Malaysia will urge interior designers to look for efficient and/or new ways to do the same old things or to look for new things to do — new opportunities to innovate and make life better for others. The quest to make life better has to extend to the ways in which we design, who we design for and why are we designing in the first place.
What is it that I want to do? My objective is to apply and make interior design education a recognized vehicle for sustainable community development. Three (3) different ways of approaching the intersection between interior design and sustainable education are:
interior design for sustainability in education
RE – designing sustainable interior design education
interior design AS sustainable education
These areas must be practiced during the academic years in an Interior design education institution through directives that consider a humanitarian focus of design that not only designs for clients but designs with people to allow an appropriate solution to emerge from within through a "user-centered design" approach.
By designing with, not for, requires a redefinition of what/who a client is. A client is not necessarily the person that pays the designers but the people that service those who are underserved in order to develop a way that serves them better through sustainable design thinking and design processes.
The future of interior design education is to generate minds, not (only) careers.
If interior design is about problem solving, interior designers need to begin solving the right problems? Students who have the courage to challenge the existing interior design education paradigms, need to ask questions that are considered hard-hitting, to seek logical impact, to be in touch with principles, to empower others, and to create significant opportunity for development and change (Danko, 2010) & (Portillo & Tiiu, 2010).
How can we generate new ways of design thinking about interior environments that consider multiple intelligences and different voices that sharpen the best aspects of the interior design process in sustainability?
Are we asking students in the higher education interior design programmes to consider how to create change that will outlast a single project?
Are we asking students to design interiors or to design the future? Is the built environment understood as part of the dynamic system of sustainable development?
Are we developing values consciousness in our students—a critical first step in leadership development, along with the development of skills and competencies needed by society and the environment?
Can we groom the designers of the future to see themselves as part of a framework that could create a new mental model map of change?
What is our conceptual framing beyond the design project brief and are we helping students to map a sequence of smaller steps toward a broader vision?
The proposed intention of moving interior design education from institutional and commercially centered to learner-centered encourages design thinking that can contribute to the community and end-user. By introducing awareness of sustainability within interior design education, future designers will be able to contribute to solving local dilemmas and global problems such as health, poverty, homelessness, serving the underserved, elderly, children, handicap and people that have traditionally been underserved by design and who need design solutions the most.
Reference:
Budd, C., 2011. Valuing the Intuitive: Reintroducing Design Into Interior Design Education. Journal of Interior Design, 36(3), pp. 5-11
Danko, S., 2010. On Designing Change. Interior Deign Educators Council, 36(1), pp. 5-9.
IDEO, 2010. Education. [Online] Available at: http://www.ideo.com/expertise/education/
Portillo, M. & Poldma, T., 2010. Janus Perspective: Looking Forward, Looking Back. Perspectives, 35(3), pp. 5-8.