This collaborative exhibition of the work from the students in the final year of the Diploma in Interior Design and the second year of Bachelor of Design Creative Media (Entertainment Design) programmes from Taylor's Design School was presented in the CoDA Gallery on the Taylor's Campus. The work explored the world of the supernatural and in a variety of ways from the practical i.e. sensory healing therapy to the fantasy through imagined characters in video games.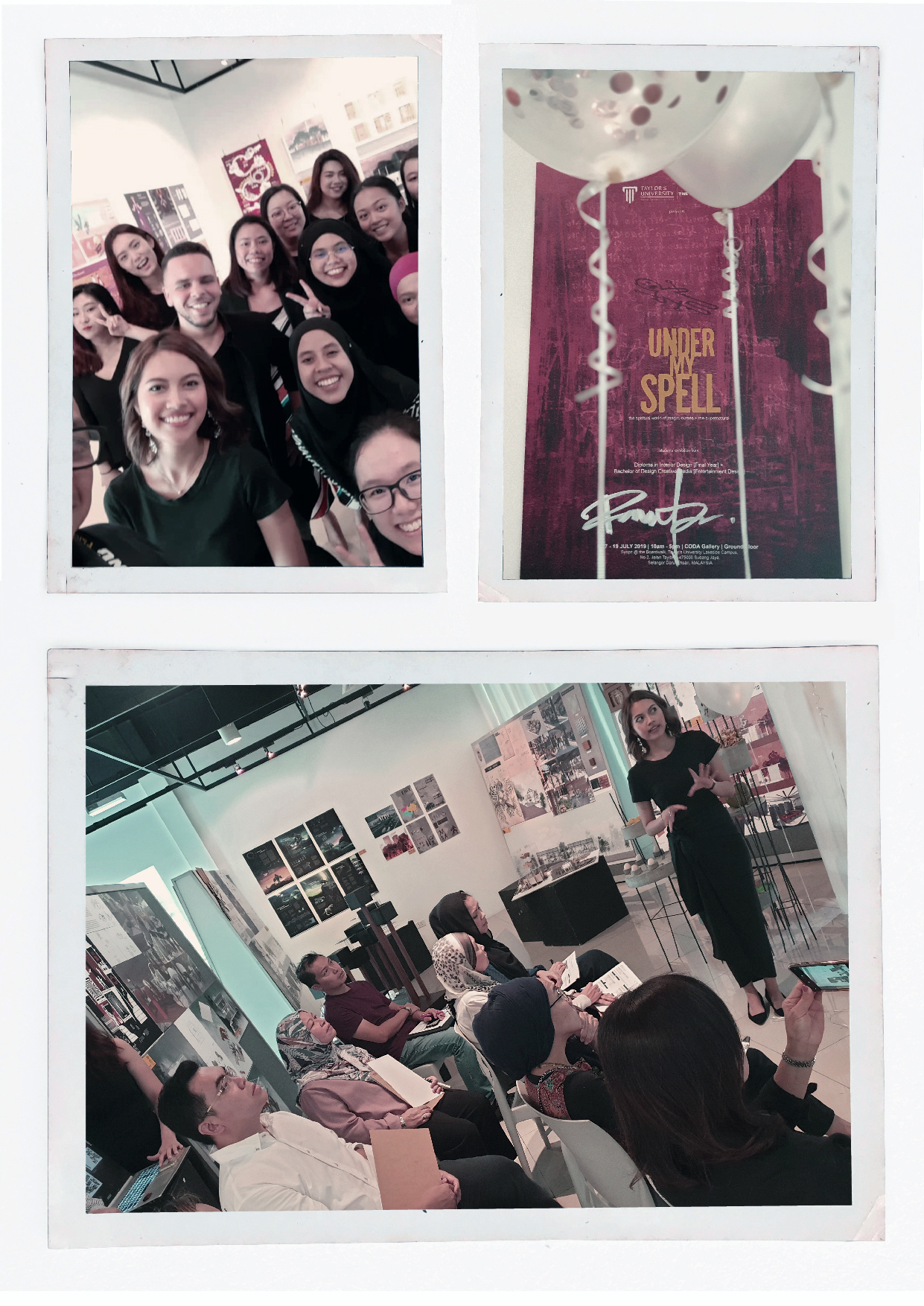 The collaboration effort was inspired by Dr Pouline Koh, TDS Head of School which was to produce a cross or inter – disciplinary project and partake in internal or external exhibition showcasing The Design School. The faculty involved in leading the exhibition and establishing the theme were Diana Rosli and Redzwan Bidin with coordinated efforts between Kannan Vijayan, Noranis Ismail, Ernesto Carlos Pujazon and Edwin Chomen. They encouraged students to explore and realize a range of solutions in producing various outcome.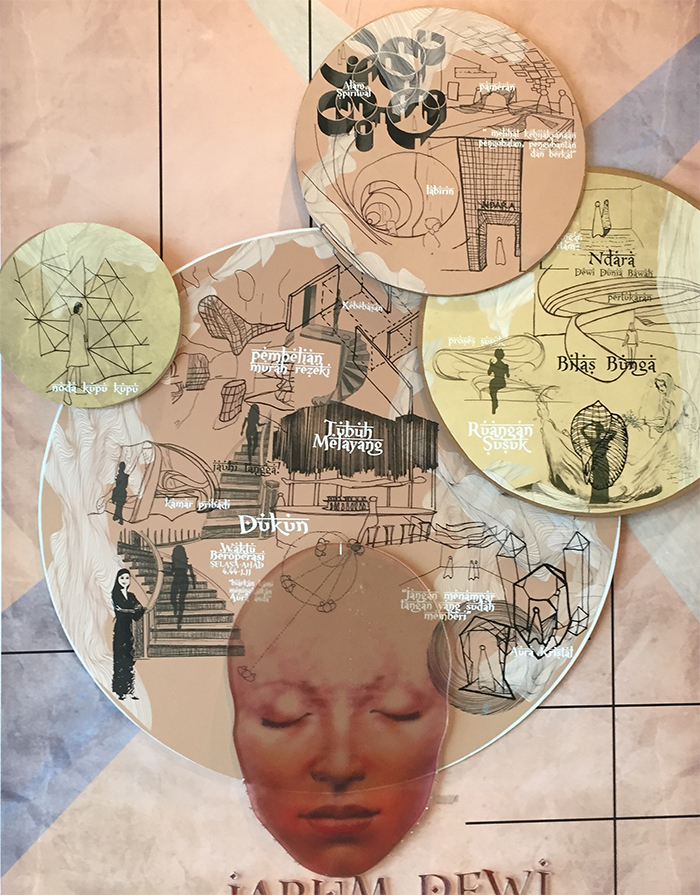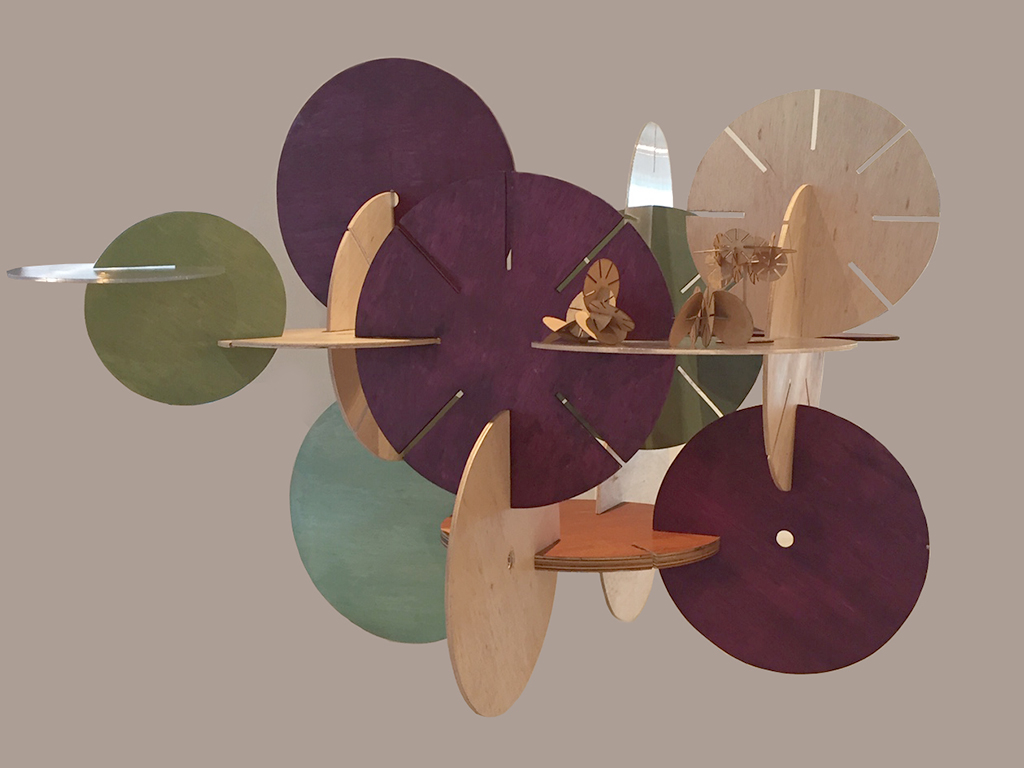 The theme allowed for a wide range of possibilities for students to both explore their particular area of interest while learning about a topic that is largely unexplored in contemporary times. The title, Under My Spell,  was used to describe a mode of rationality and a way of thinking that looked to invisible forces that could influence events, effect change in material conditions, or present the illusion of change. Within the Western tradition, this way of thinking is distinct from religious or scientific modes; however, such distinctions and even the definition are subject to wide debate or even acceptance.
The two interior modules involved in this exhibition were Final Design Project lead by Diana Rosli and Furniture Design Workshop lead by Edwin Nada Chomen. The interior design students approach was to celebrate and create a sense of belonging and to heighten the user's experience while distinguishing the unclear boundaries between "black" and "white" magic as well as  magical practices that have a sense of "otherness" because of the supernatural power that is believed to be channeled through the practitioner who is a marginalized or stigmatized figure in some societies and a central one in others. The outcome of students' approaches in their design solutions varied from acquiring knowledge, power, love, or wealth; to healing or warding off illness or danger; to guaranteeing productivity or success in an endeavor; to causing harm to an enemy; to revealing information; to inducing spiritual transformation; to tricking; or even to entertaining. The outcome of their findings were translated in various forms of spatial experience and designing through character, vehicle, and furniture design.
The creative media students worked in parallel on an integrated project between character design, vehicle and prop design as well as  investigations into anatomy and character sculpture. Their projects revolved around the art of magic and the fantasy world. Students were asked to create a set of characters, vehicles and props; and to explore them in different art styles and genres. The conceptualization explored depths and meaning with convincing narratives and background stories. They also considered gestures, line of action, and emotions with a focus  on the details needed for the garments, clothes, and stylization of the vehicle designs and props.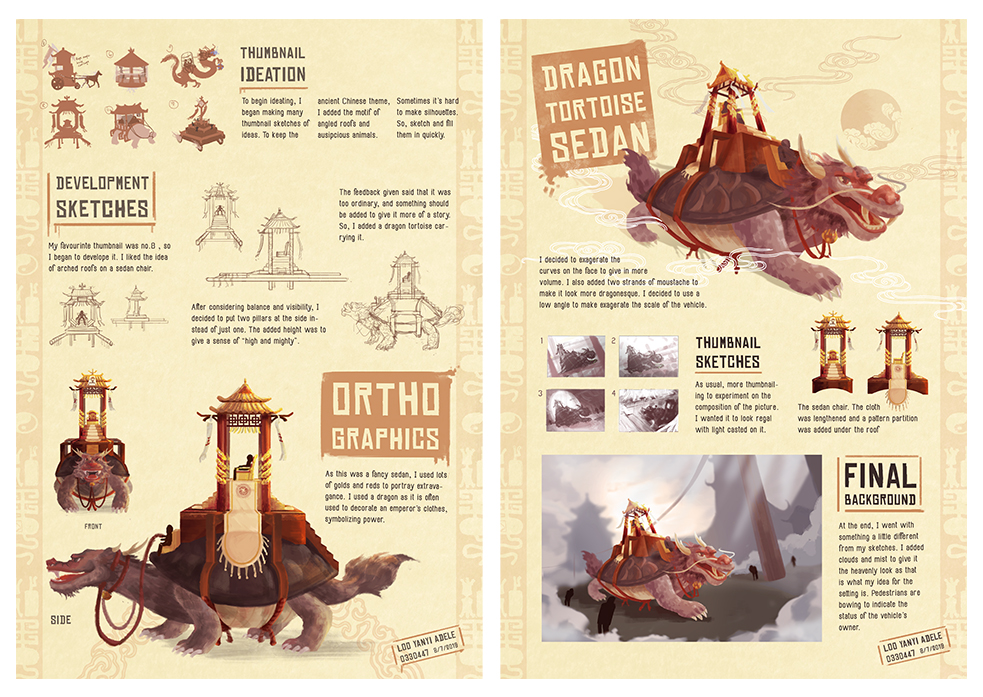 The narrative part of the project provided the opportunity for multiple environments, ambience, mood, era, target audience etc. for students to build from scratch since they needed to implement a process of world creation to further strengthen the plot. This required students to research, sketch developments, and participate in critique sessions to discuss conceptual ideas through digital visualization. The students concluded their final works by selecting and presenting their conceptual art interpretation in the instructed formats.