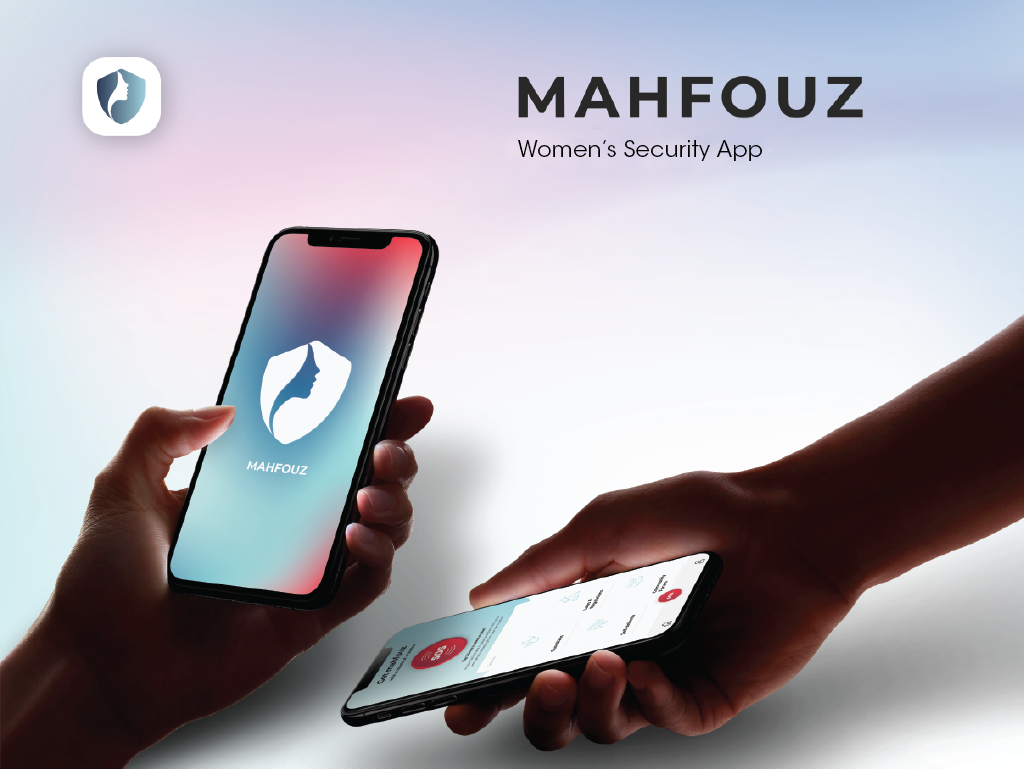 Violence against women in Pakistan is an abuse of human rights that cannot continue unnoticed. The high number of cases of gender-based violence against women in Pakistan is likely an underestimate since half of all Pakistani women who have experienced violence have never sought help or told anyone about the violence they have experienced.
The violence takes many forms including domestic violence, sexual harassment and assault, psychological abuse, and gender-based violence.
The effects of violence on women extend to negative consequences of their well-being and participation in society. Violence is not only harmful to women but also to their families, communities, and the nation as it has a ripple effect throughout society. When violence occurs, women face isolation, are unable to work, and participate in daily activities, and may be unable to take care of their children. There are several laws and policies in Pakistan that prohibit various forms of violence such as sexual harassment, rape, trafficking, and more. But implementing these laws and policies, however, remains a challenge. Women still lack access to free or affordable essential services in sectors such as health, law enforcement, justice, and social assistance to ensure their safety, protection, and recovery. The recent surge in crimes against women points to the lack of resources for women to feel protected, and/or to speak out against their aggressors. With the increased vulnerability of women during the pandemic, conviction rates for gender-based violence are currently less than four percent.
For my final-year project, I chose the topic of gender-based violence against women in Pakistan in order to help with prevention of the inhumane crime that does not get nearly enough attention or action. The cases of gender-based violence against women in Pakistan are surging upward. As well as being a violation of human rights resulting in many adverse outcomes for individuals, families, communities, and societies, gender-based violence also significantly costs countries their human, social, and economic development.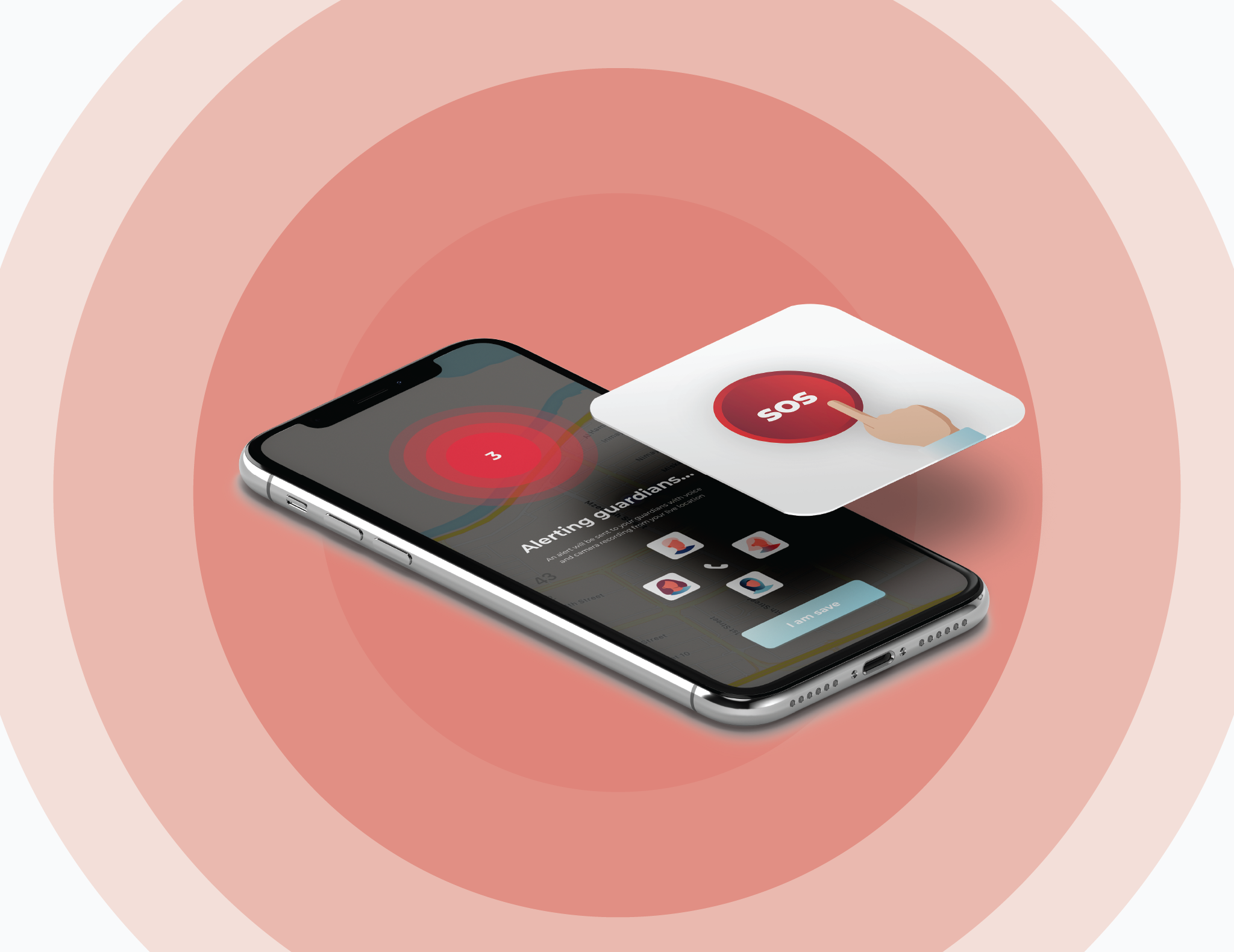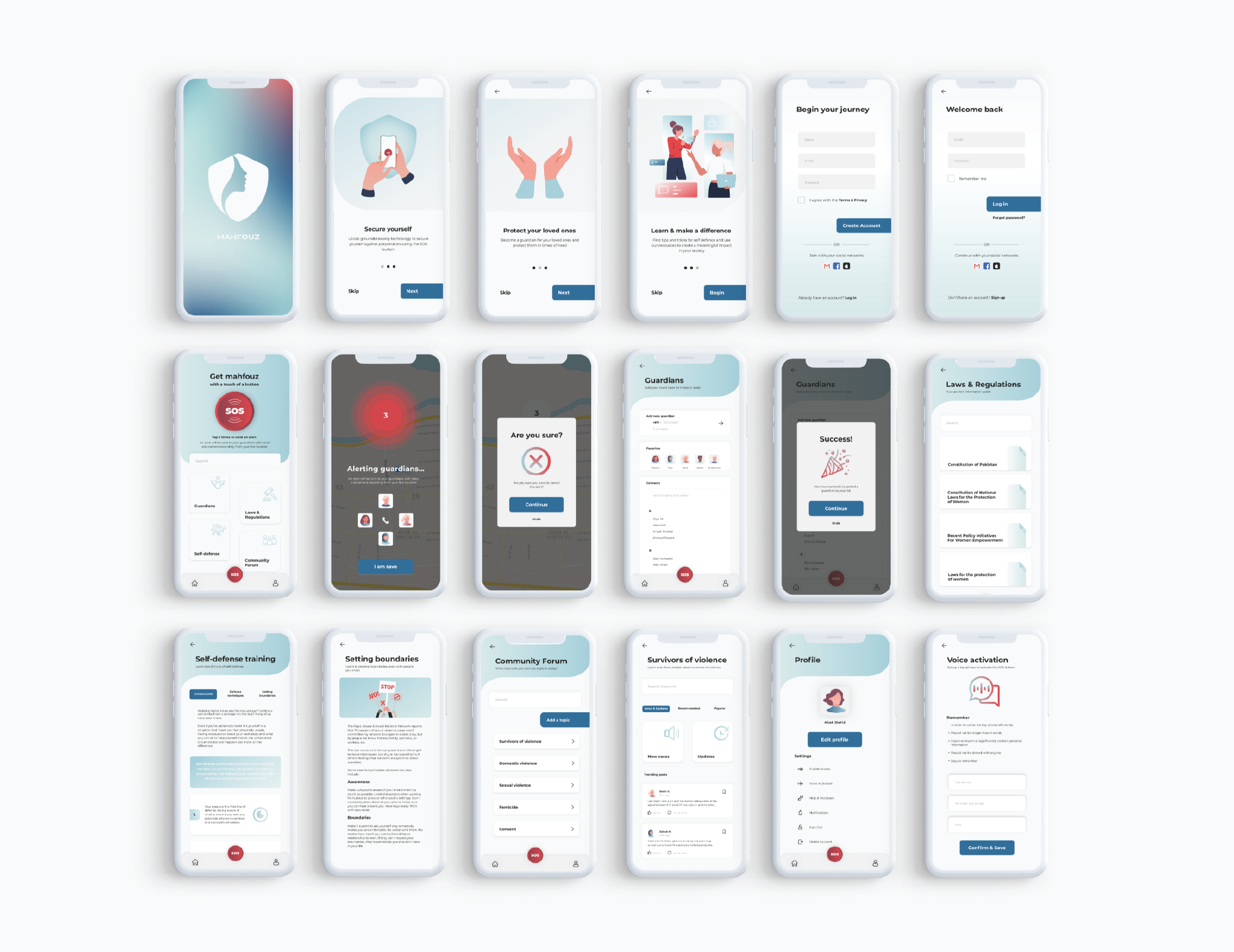 In this day and age, advancements in modern technology have significantly contributed to society's safety. Taking such advances into account, I created a concept behind Mahfouz, a mobile application made to spread awareness of gender-based violence against women in Pakistan, and to use ground-breaking technology to protect women against perpetrators.
The main security feature of the application is the SOS button which sends an alert to the victim's chosen guardians and shares their live location. Other key features of Mahfouz include a community forum, self-defense tips and tricks, and several of Pakistan's laws and regulations women in need can refer to that ensures and encourages a nation to support women's rights. To support the mobile application, an app landing page was designed to bring the brand goal to the forefront while improving awareness and enhancing credibility. To further relate the importance of gender-based violence against women, a social media campaign on Instagram has been designed. These posts include a myriad of content to spread awareness such as statistics, new cases of violence and its updates, promoting the Mahfouz application, quotes, and achievements of women in Pakistan. Promotional merchandising was created to ensure loyalty to the brand and allow for a more impactful message of the campaign to generate awareness that targets customers effectively. The merchandise includes a t-shirt, tote bag, and a women's daily journal.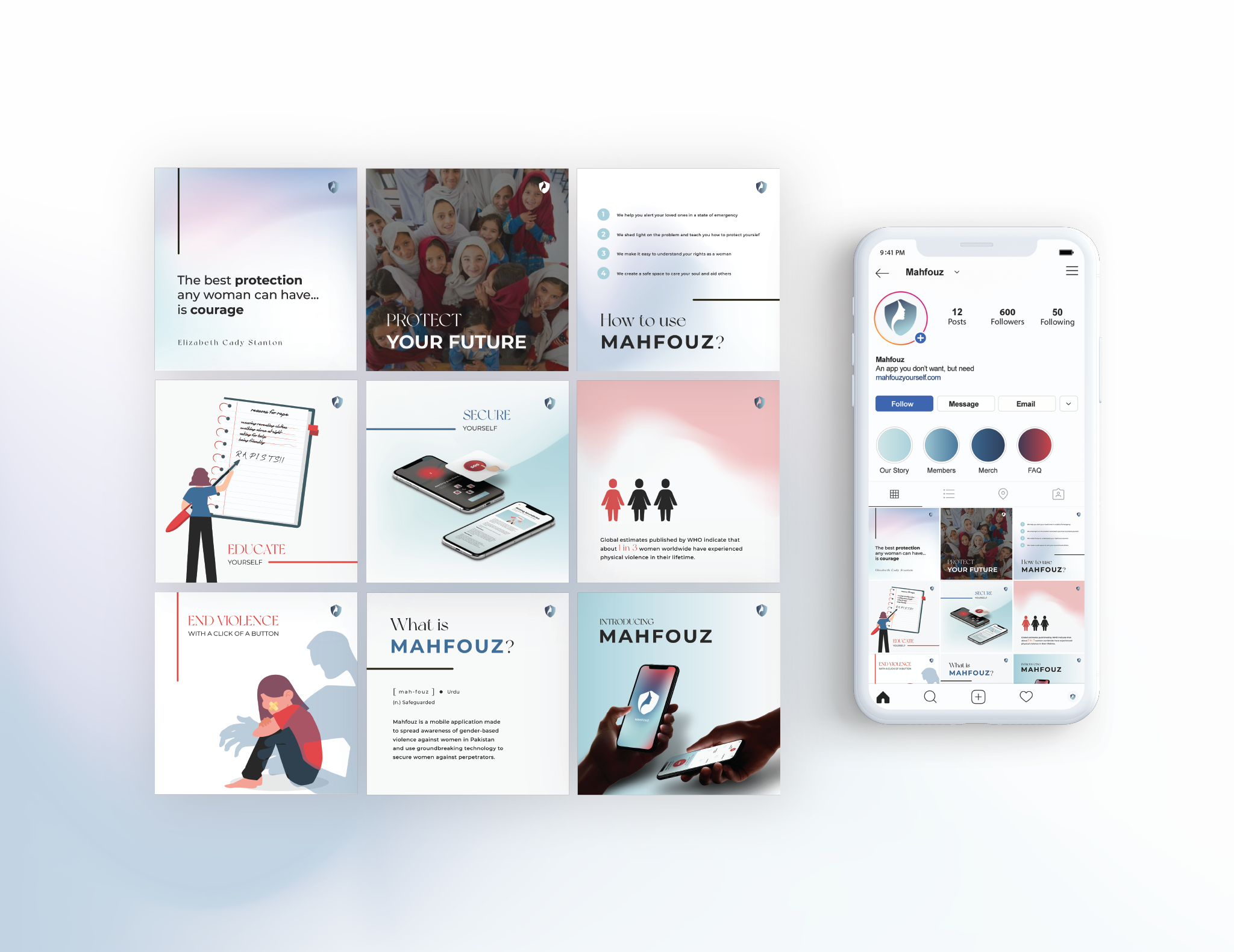 Design-wise, I faced a few difficulties in relation to the user experience of the application due to my limited experience in user-experience in my study. Therefore, as I developed the application, I earned and sharpened many new skills in user-interface and user-experience.
The feedback I received reflected the importance of the topic, as users appreciated the platform by bringing to light an otherwise undisclosed issue. A popular suggestion was to increase the accessibility of the application with the inclusion of an Urdu language in the user interface. I am eager to take such suggestions into account in further updates to the application. While suggestions also included a loud sound alert for victims in danger, I decided against the feature considering the possibility of increased attention that might put the victim at greater risk.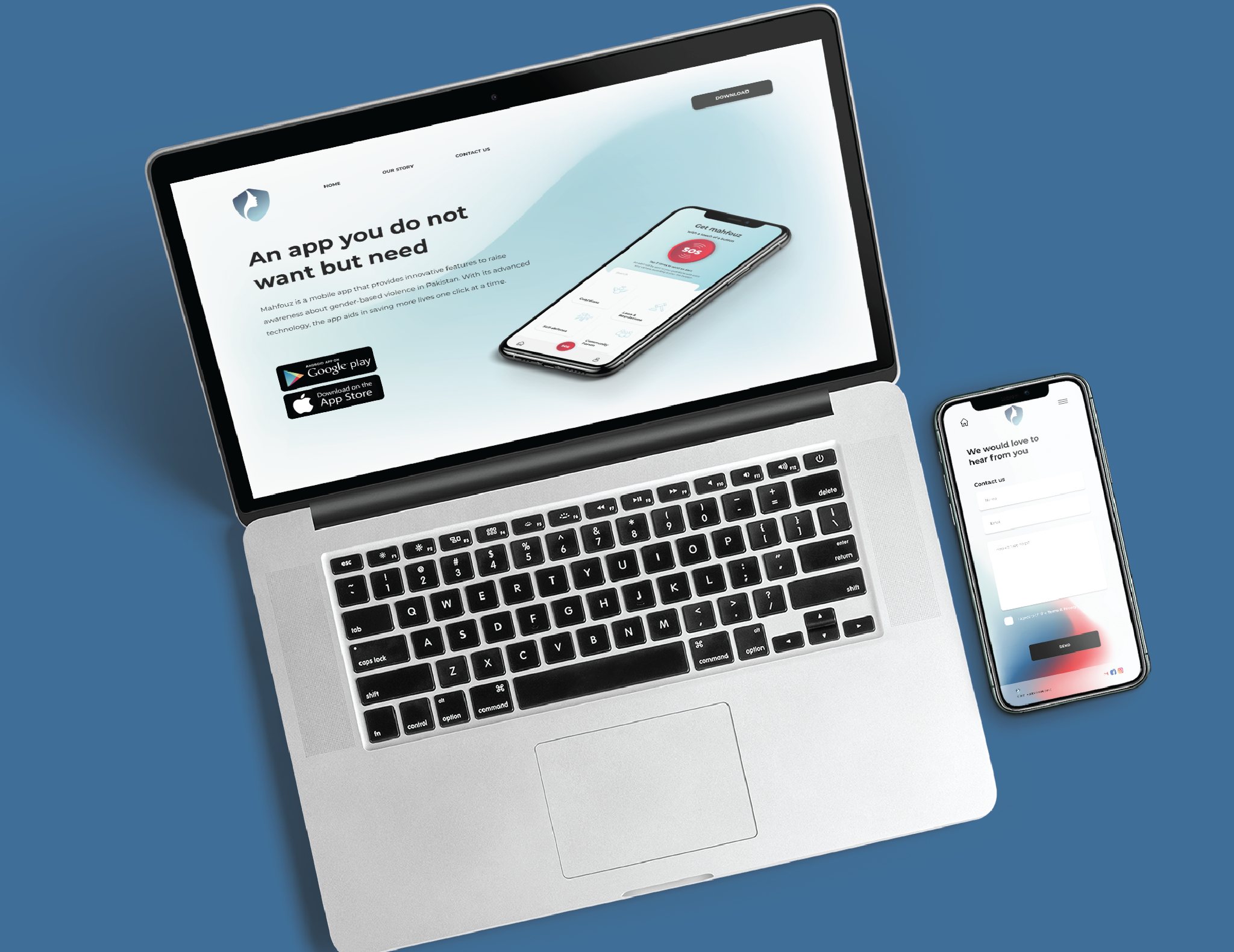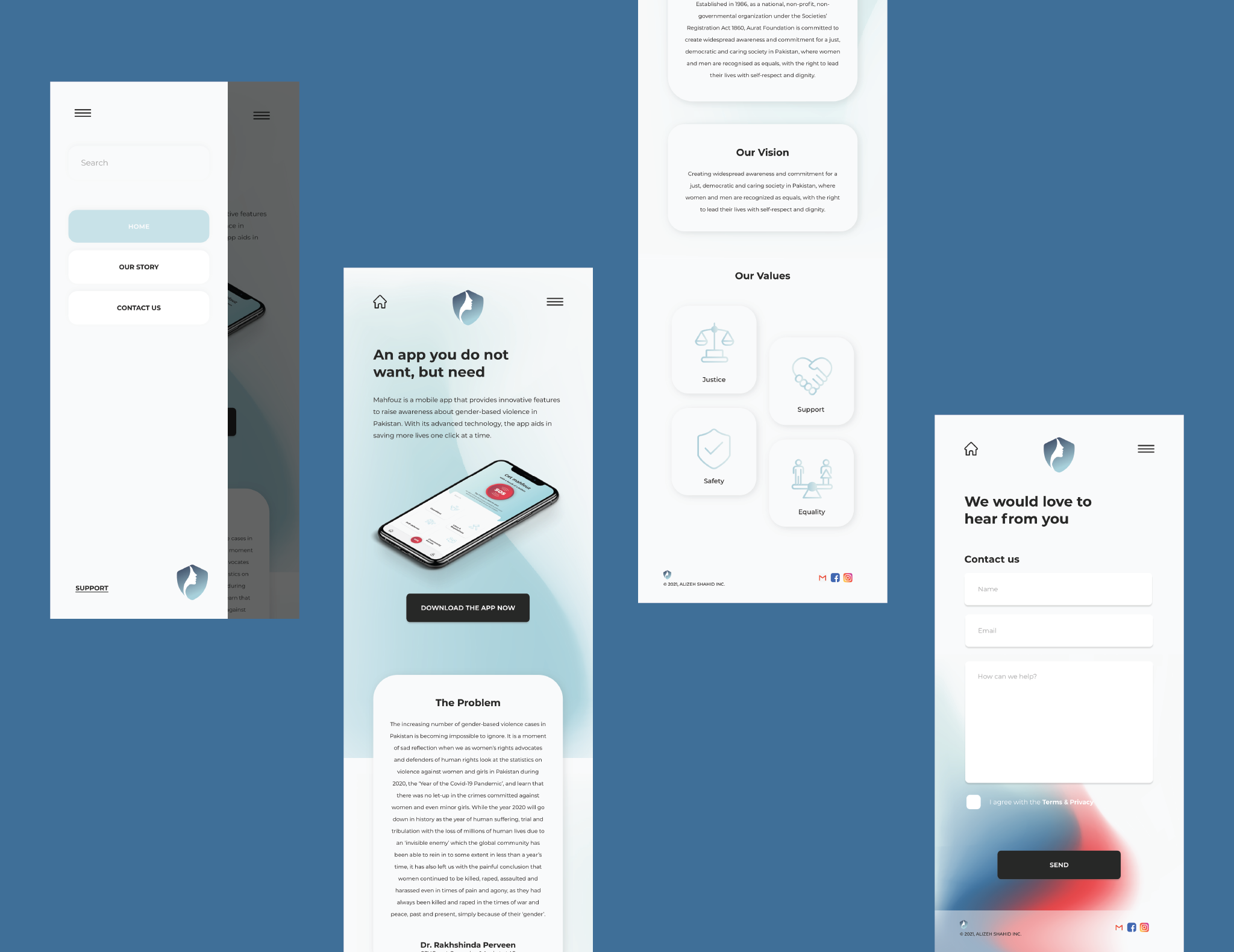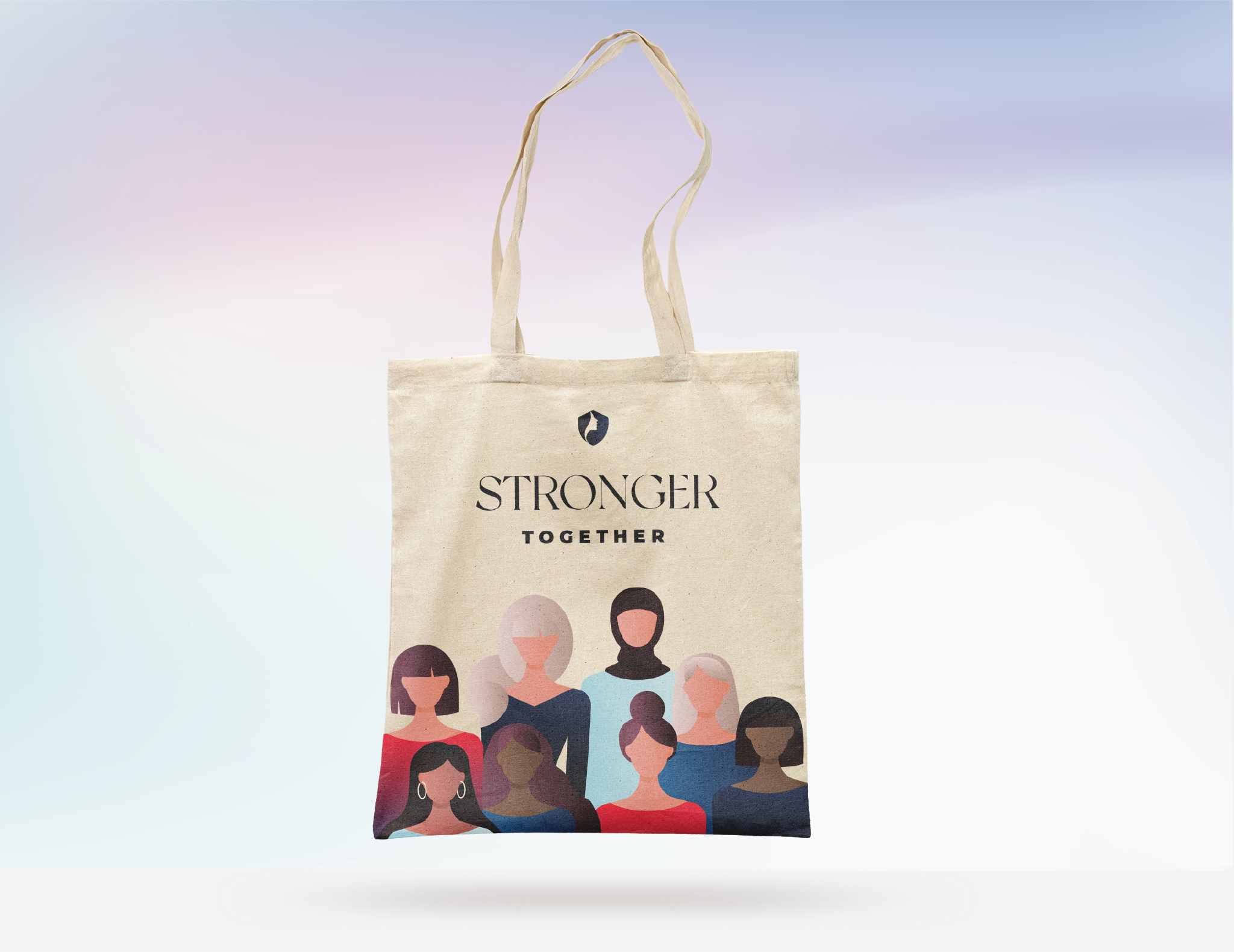 Working on this project has genuinely changed my perspective on life. My in-depth research whereby I could become an asset to those who are less fortunate and thus give back to the community. Furthermore, I have gained a new sense of purpose by understanding and becoming an aid to victims of gender-based violence which has become manifested in other areas of my life.