My motto for my creative work, "never draw straight" allows me to be spontaneous while drawing or creating artwork; working without fear of making a mistake; allowing for a happy accident. With just a basic pen and sketchbook and (sometimes) a watercolour set; my visual expression summarises what I see and interpret. "Emotion comes first…" I fill my sketchbooks with vibrant colours along with strong black ink lines that are never straight and are not intended to be straight. My style is fluid and free flowing and often includes some writing or lettering to express the thoughts that come with the drawings. I try to capture the essence of the subject and the space.
I encourage each person to find his/her own voice through impromptu ideas without making comparisons to anyone else, not even to worry about the outcome — the more you draw, the better you will become.
Enjoy your art, have fun with it…not something to worry about. Let go of being "precise". I have become quite swift in producing my art—but I have drawn for some time and I draw almost every day. If it takes too much time, then I would rather do something else.
Being trained in both interior and graphic design, I work on what might be considered practical art rather than fine art. I have always used ink but the use of watercolours is new. Previously I used markers and ink which were commonly used by graphic and interior designers at the time. Whereas design work demanded precision, I now feel free to attempt this visual journalism—reportage illustration—as a form of storytelling. Although my lines are strong I leave it to the viewer to see what they want to see or what they are interested in seeing.
"A concept should be easy to understand— if it's hard, then we are just being difficult about it…"Never draw straight" is about drawing without being too cautious, without having to worry too much about the outcome.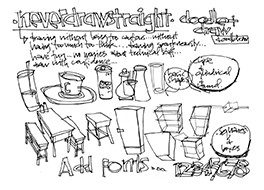 This notion encourages drawing spontaneously—having fun and not worrying about the 'technicality' of the work. It brings confidence rather than stress.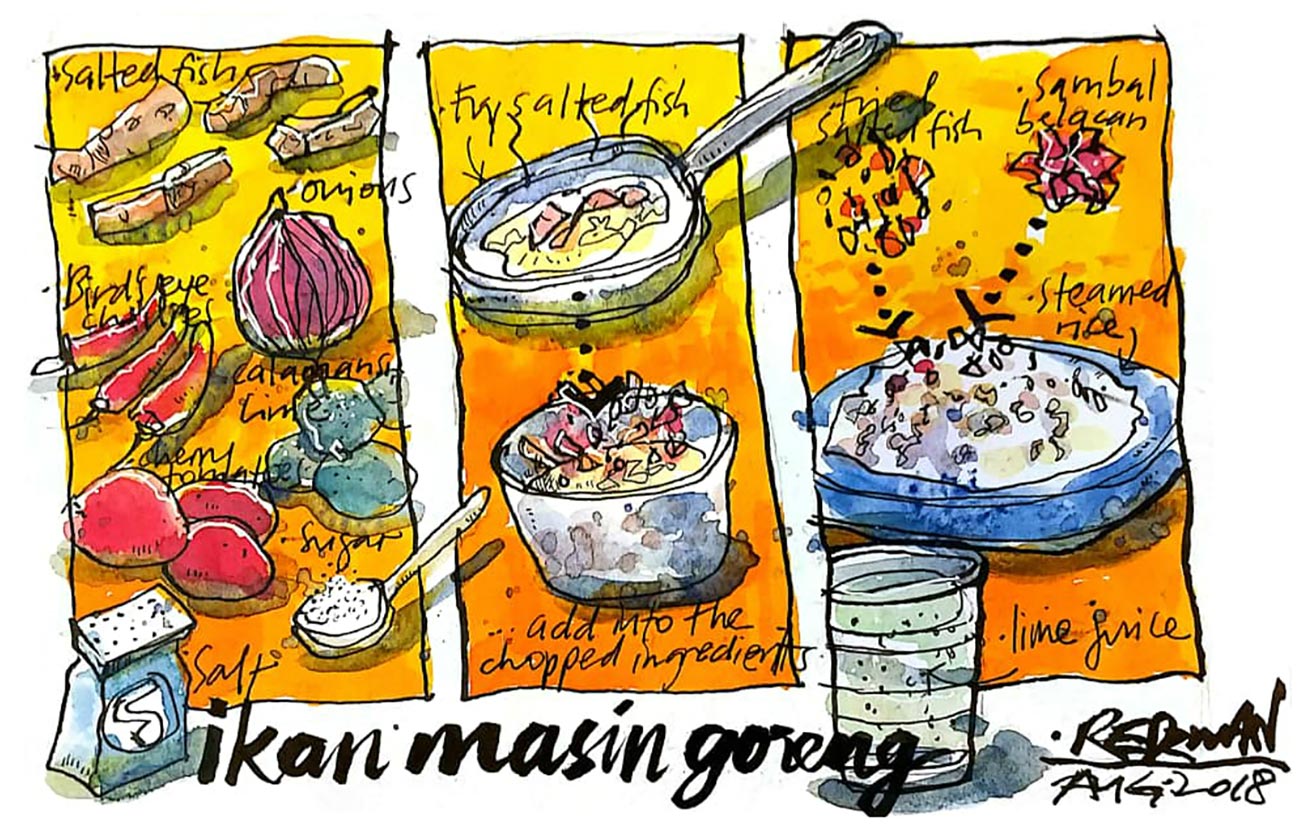 Recently I made a huge step by joining a workshop of "travel sketchers" to concentrate on art for several days in the magical surroundings of Bali. The main purpose of the workshop was not only to focus on travelling and sketching places, but also in experiencing a holistic experience from nature, attractions, culture, architecture as well as spiritual, and culinary experiences.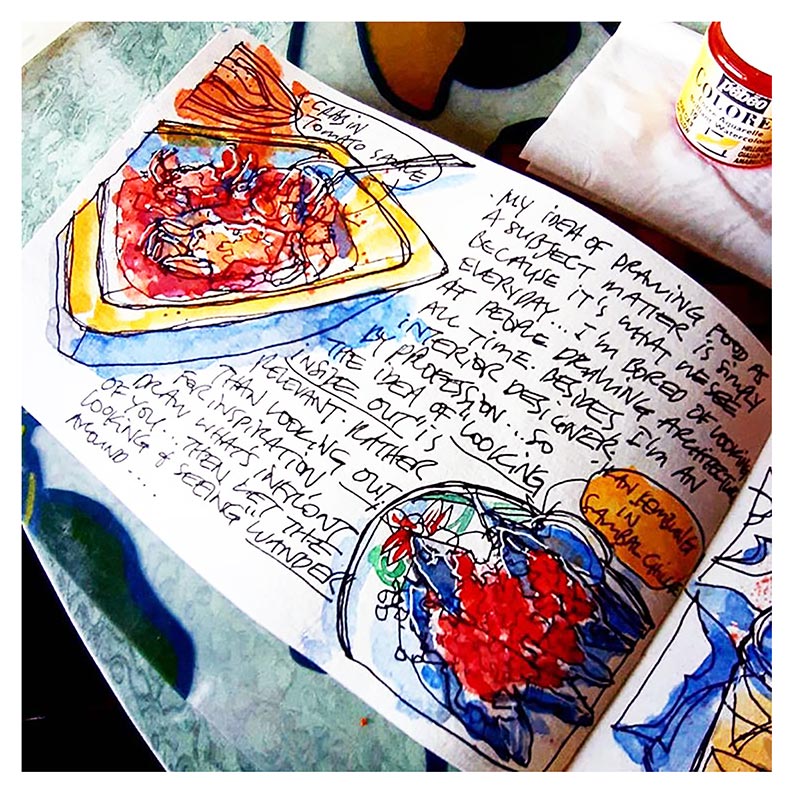 Redzwan Hisham Bidin is a member of Taylor's Design School where he has taught several courses in interior design and will begin teaching in the creative media program this year. He has previously worked in the creative industry before he began teaching. Although he had been drawing for some time, he only began keeping nearly daily sketchbook/journal since he began teaching in Taylor's University since 2014. His sketches capture simple everyday things—intimate looks at everyday life — the space directly in front of him — often a meal or whatever is on the table. His drawings are exciting and vibrant with active ink lines and intense watercolours, without thinking too much about the techniques or outcome.