Let me explain. I am a sentimental person who has an eye for quirky designs and things that may not appeal to others. I keep things that remind me of my loved ones and my younger days. Some of these things I use in practical ways, others I use as home decoration while the rest lay quietly in my drawers BUT they are never forgotten. Once in a while I will take them out to clean them, admire them and then back into the drawer they go.
I am sure many can relate to me. So why is collecting so important to me? I believe that for humans to function wholly, understanding and remembering our past is just as important as embracing and adapting to the latest technology. Something as "trivial" as keeping my mother's old, expired passports may be laughed at as something useless but if you look at her picture in each of the documents, you will see a different look, a different style and a slowly changing face as she ages. They are reminders of the years gone by and allow us to treasure every moment.
The paper jewelry I created for a design project back in my Diploma in Graphic Design days, almost three decades ago, is well-kept in my bedroom in good condition. It reminds me of my days as a design student and the bittersweet encounters I experienced in my studies. Indirectly, the experience of creating paper jewelry for a diploma project has contributed to my teaching today.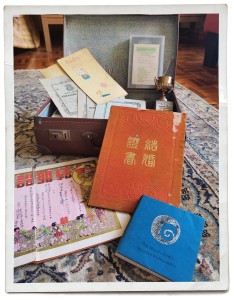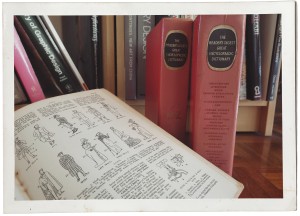 My late paternal grandmother used to make her own clothes AND buttons. The buttons' designs are usually floral and intricately sewn by hand, one by one. Unquestionably, it takes skills and practice to make a perfect pair. I am so lucky to own one of grandmother's blouses that came with her own buttons. They are living proof of an era when a woman's worth was measured by her ability to sew well, among other household chores that she was expected to undertake once she was married. What we experience today is a stark difference from the past. This blouse is therefore not merely beauty to the eyes but also a reminder of the freedom and plenty that we enjoy today.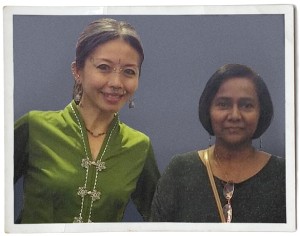 The late Vietnamese Buddhist monk, Thich Nhat Hanh, once said, "People usually consider walking on water or in thin air a miracle. But I think the real miracle is not to walk either on water or in thin air, but to walk on earth. Every day we are engaged in a miracle which we don't even recognize: a blue sky, white clouds, green leaves, the black, curious eyes of a child—our own two eyes. All is a miracle."
The minute and mundane things of the past could have the potential to spark ideas and innovations for the future. My collection of unwanted things have essentially become little miracles in their own right.