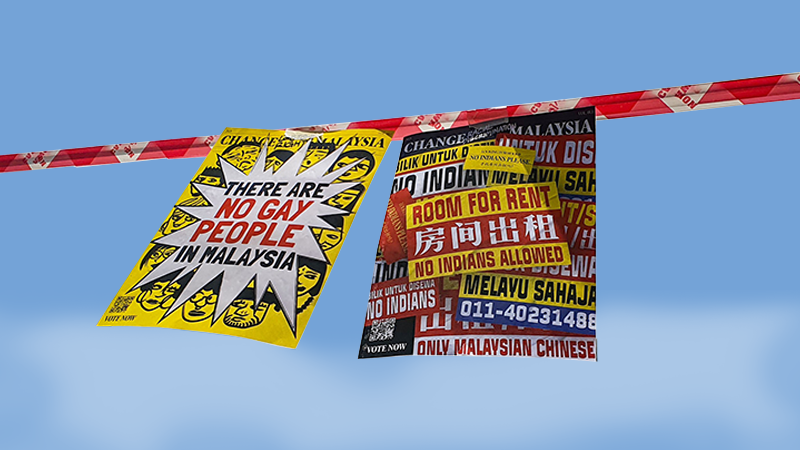 As the pandemic hit in 2020, I remember watching news of the political madness that was going on in Malaysia. I felt enraged, but at the same time ashamed, as all I could only do was to sit still and watch it happen. Not surprisingly, my friends were quiet about the situation. There were no discussions or plans about what to do, they just simply sighed and moved on. I started digging on the net and discovered a survey done by Malaysia Now, stating 66% of youths dismissed politics, saying the public "don't care what people like me think".
Additionally, according to national opinion research by Merdeka Center and WATAN, a non-partisan NGO, the reasons given for this inertia included: "Voting won't make a difference", "Nothing will change anyway".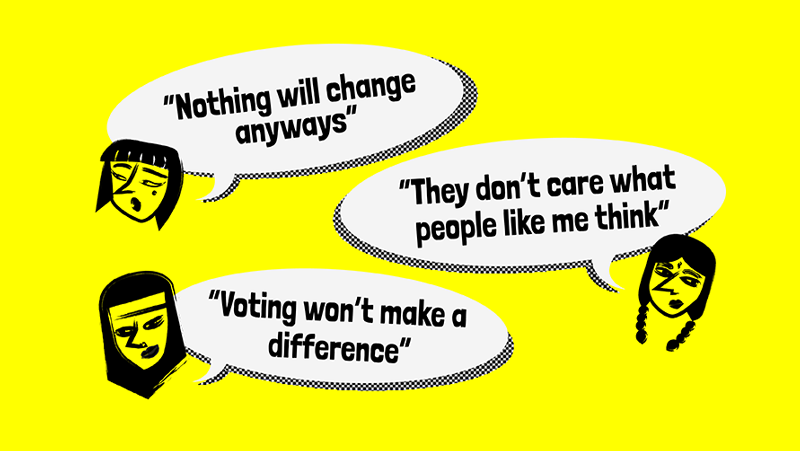 I realized the problem was not the young being ignorant, it was the lack of encouragement and confidence which drove them away from the world of politics. To dive deeper, I questioned youths ranging from 18 to 21 years old, asking "What are the problems happening in Malaysia of which the youth are most concerned about?" and "What does the youth want to change about Malaysia?" I got back with the collective voices of many young people who were disappointed and angered by the current political situation in Malaysia. There were different stories and experiences shared, with the most popular topic discussed was on racial equality and racial quotas, followed by climate change, sexual harassment, LGBTQ+ Rights, child marriage, and victim blaming.
With the wide range of topics collected, it sparked an idea to narrate the stories using posters since posters have always been the trademark medium for protest in history. However, I wanted to address the actual problems that they faced, the facts and actual existing news or laws that are the root of all these problems.
These stories drive a desire for change that urge youth to register and to vote—thus creating the social campaign, "Change This Malaysia".
Using newspaper design as the core identity, the campaign acts as a blank canvas to allow everyone to apply their own approaches to draw out their own voices. I created eight posters in total and each tells a different story explained below.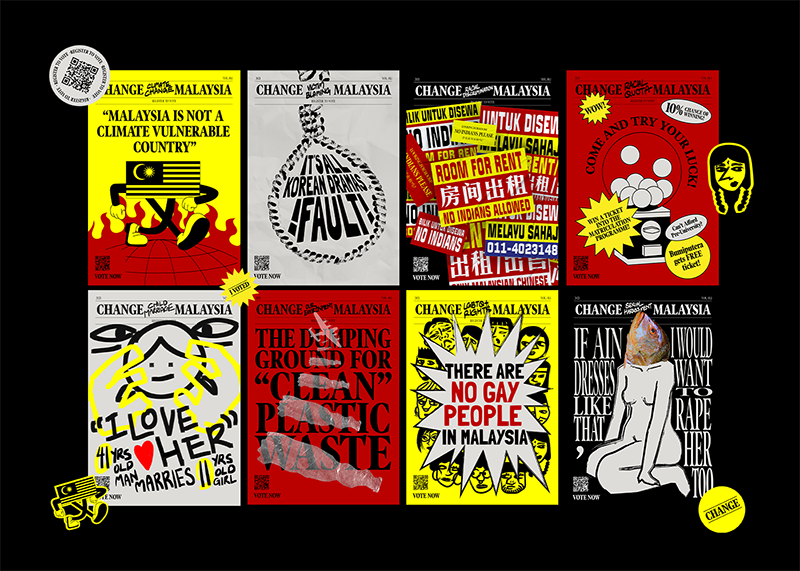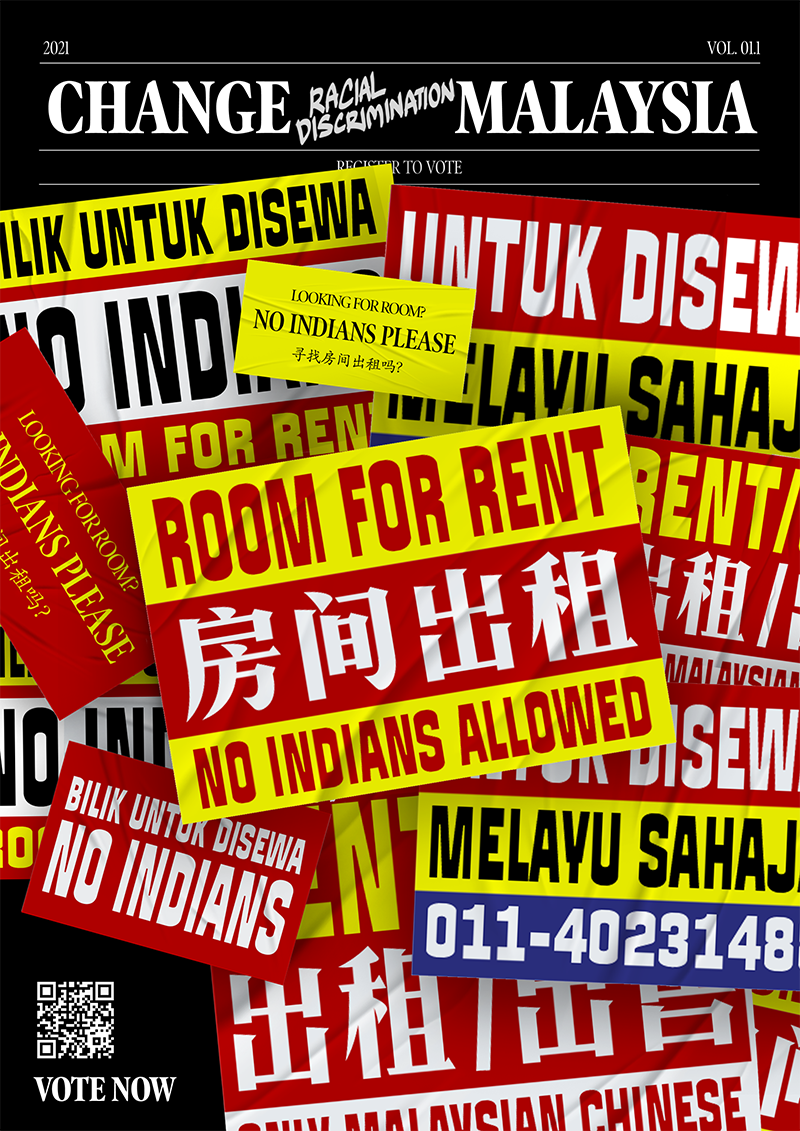 1. Racial Discrimination
This poster tells the story of racial discrimination especially toward Indians when it comes to renting. Malaysia has no law that addresses this issue. Based on one analysis in 2019, 45% of the room-rental property listings in the Klang Valley outrightly rejected Indian tenants while only 19% accepted Indians. The design is heavily influenced by the room renting banners commonly seen on streets of Kuala Lumpur.
Source: https://says.com/my/news/m-sian-uses-property-website-data-to-prove-blatant-racism-in-rental-market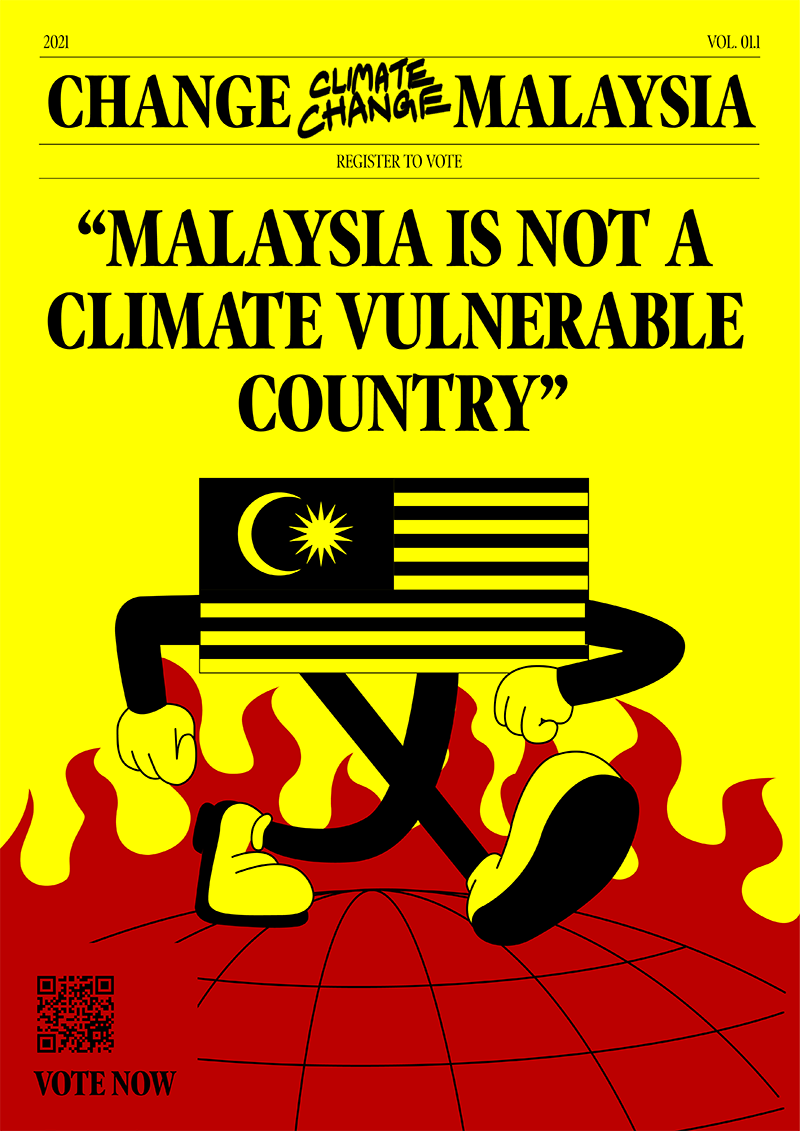 2. Climate Change
This poster pokes fun at the excuse given by our environment minister that Malaysia is not a climate vulnerable country regarding global warming since our country was not invited to the United State's climate summit. Influenced by western comical illustrations, the poster shows Malaysia walking away as being ignorant about the issue, but ultimately is still walking on a globe that is on fire.
Source: https://www.nst.com.my/news/nation/2021/04/680272/tuan-ibrahim-msia-not-invited-us-summit-it-not-climate-vulnerable-country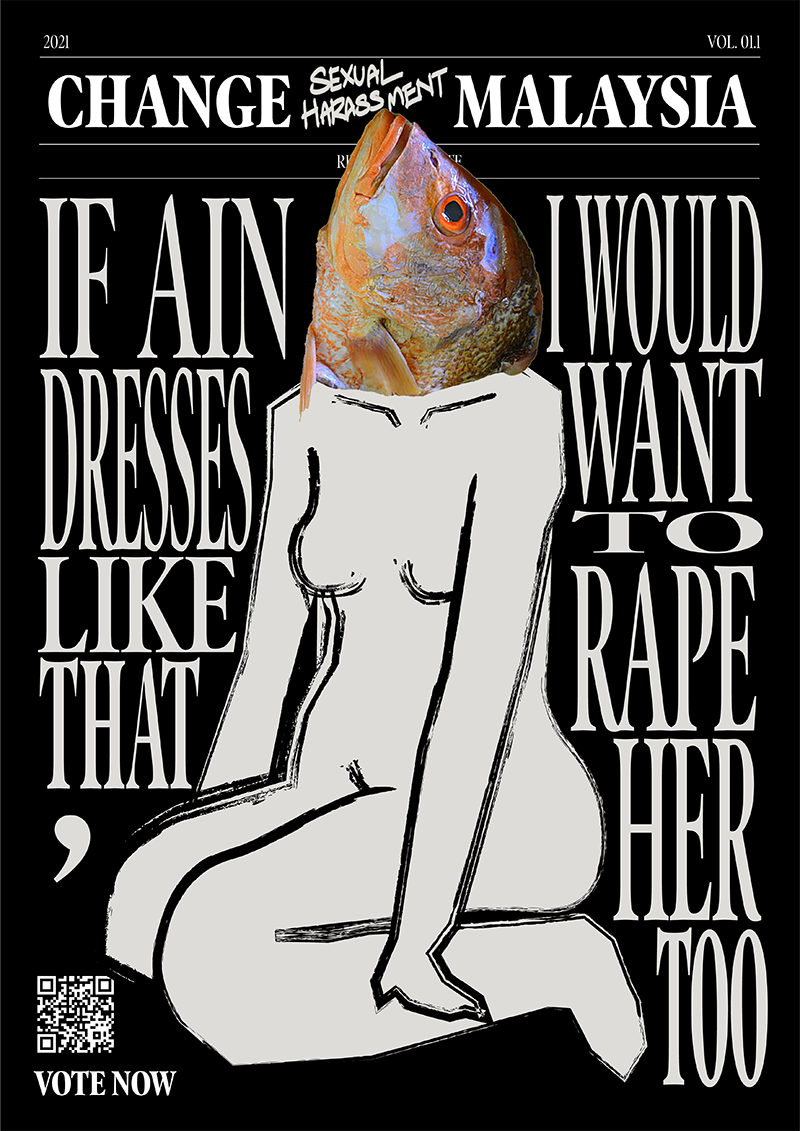 3. Sexual Harassment
This poster talks about the story of the Malaysian teen Ain Husniza Saiful Nizam who used TikTok to challenge sexual harassment. Unfortunately, she received vitriolic pushbacks and warnings that she could face expulsion. The design takes inspiration from a rumor where high school boys would cut out girls' faces and paste on models' pictures to sexualize them. Source: https://www.straitstimes.com/asia/se-asia/the-malaysian-schoolgirl-using-tiktok-to-challenge-school-abuse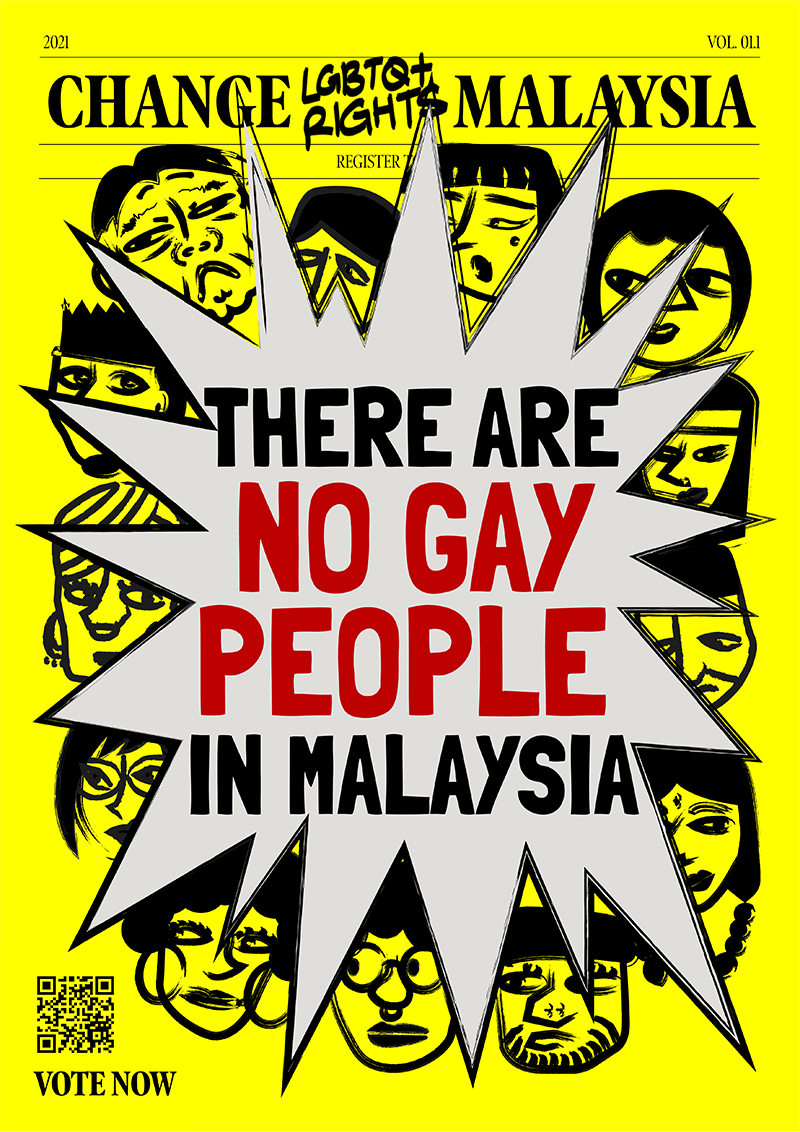 4. LGBTQ+Rights
"I don't think we have anything like that in our country," said our tourism minister, responding to a question as to whether Malaysia would welcome gay travelers. This poster highlights the denial of the LGBTQ+ community in Malaysia overshadowing the existence of LGBTQ+
Source: https://edition.cnn.com/2019/03/07/asia/malaysia-tourism-minister-gay-denial-intl/index.html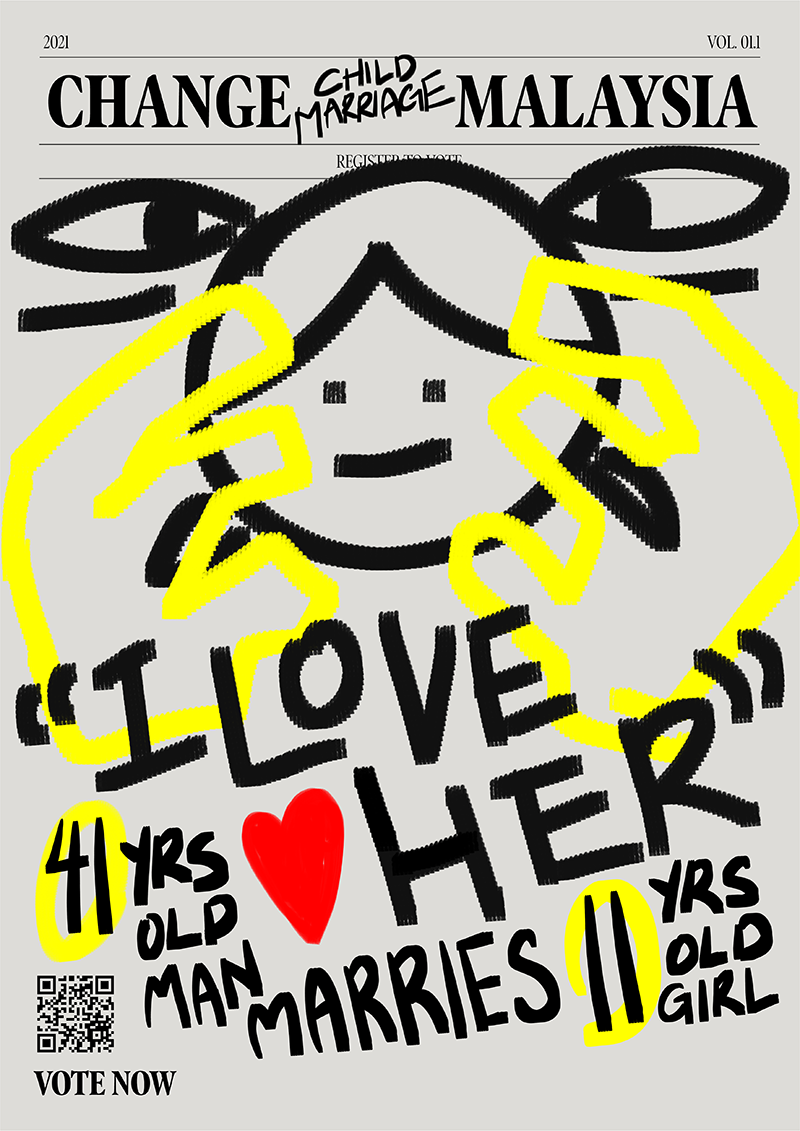 5. Child Marriage
Based on a true story in Kelantan, a 41-year-old man married an eleven-year-old girl as his third wife because it was legal by Islam laws. "Our marriage is permissible in Islam, even though it is against the law," said the man when commenting on his marriage to the girl. The design method closely mimics chalk drawing effect to showcase the innocence of a young child in contrast with the story. Source: https://www.todayonline.com/world/41-year-old-man-wont-give-11-year-old-child-bride-says-hes-merely-trying-provide-her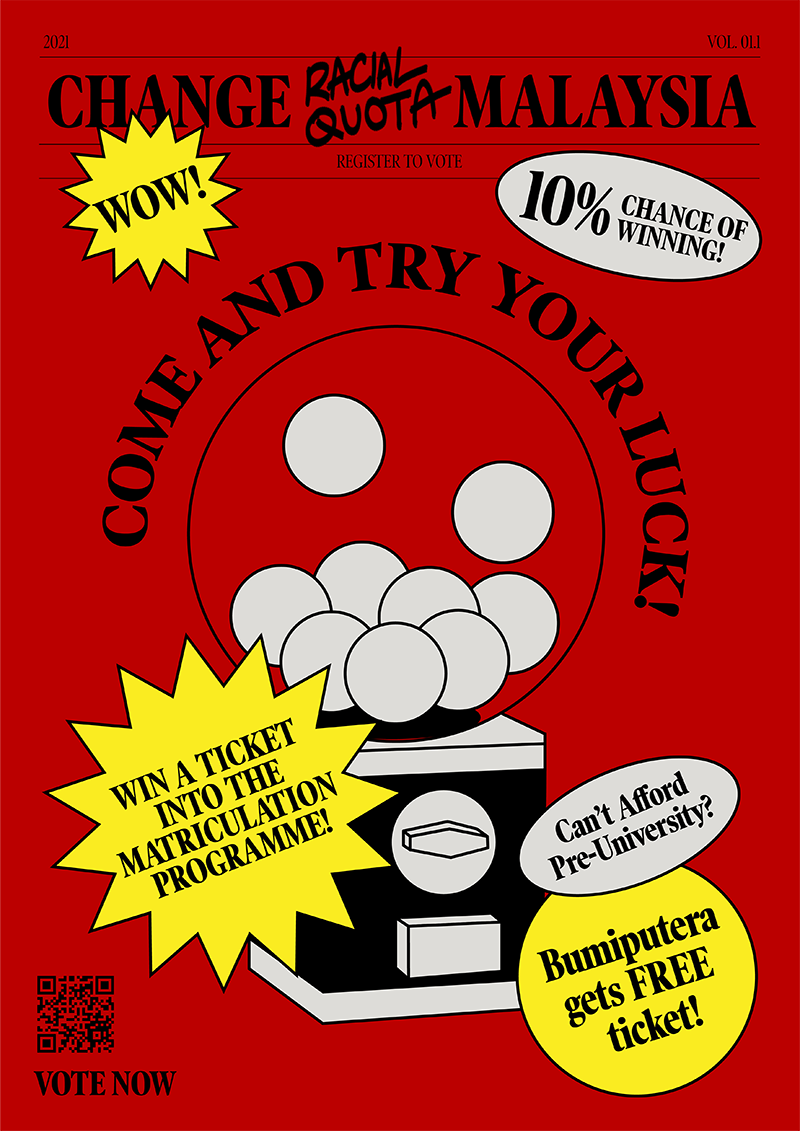 6. Racial Quota
This poster highlights the 90:10 entry quota of Bumiputeras to non-Bumiputeras for matriculation by comparing it to a game of chance, in this case a gacha "We found Malays did not take Higher School Certificate and could not enter university. So we provided a back door for them. It was entirely meant as a back door for the Malays." said Ex-Prime Minister Mahathir Mohamad.
Source: https://www.freemalaysiatoday.com/category/nation/2019/04/24/ramasamy-taken-aback-by-decision-to-retain-9010-quota-for-matriculation/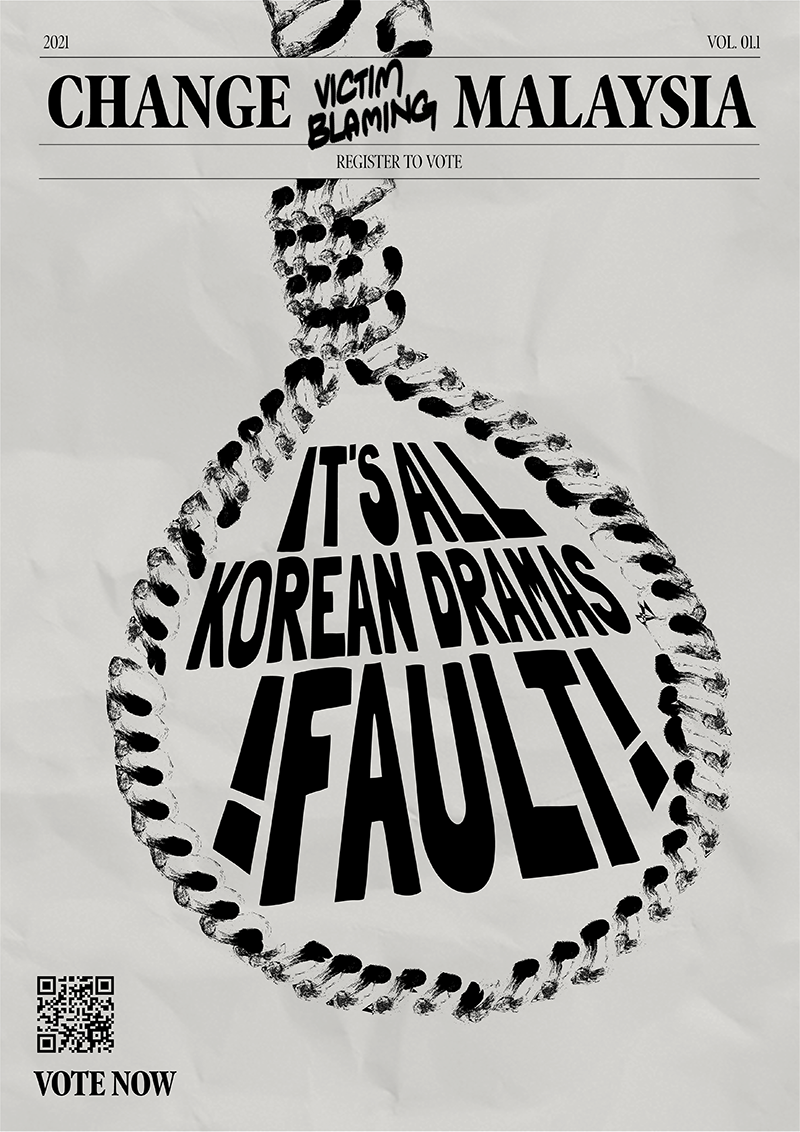 7. Victim Blaming
"Whether we agree with it or not, Korean dramas influenced their deaths. All Korean dramas have suicide scenes" this was the comment given by Malaysian Senator when questioned about the rise of youth suicide cases in Malaysia.
Source: https://wwfreemalaysiatoday.com/category/nation/2021/10/14/pas-senator-draws-flak-for-linking-teen-suicides-to-k-dramas/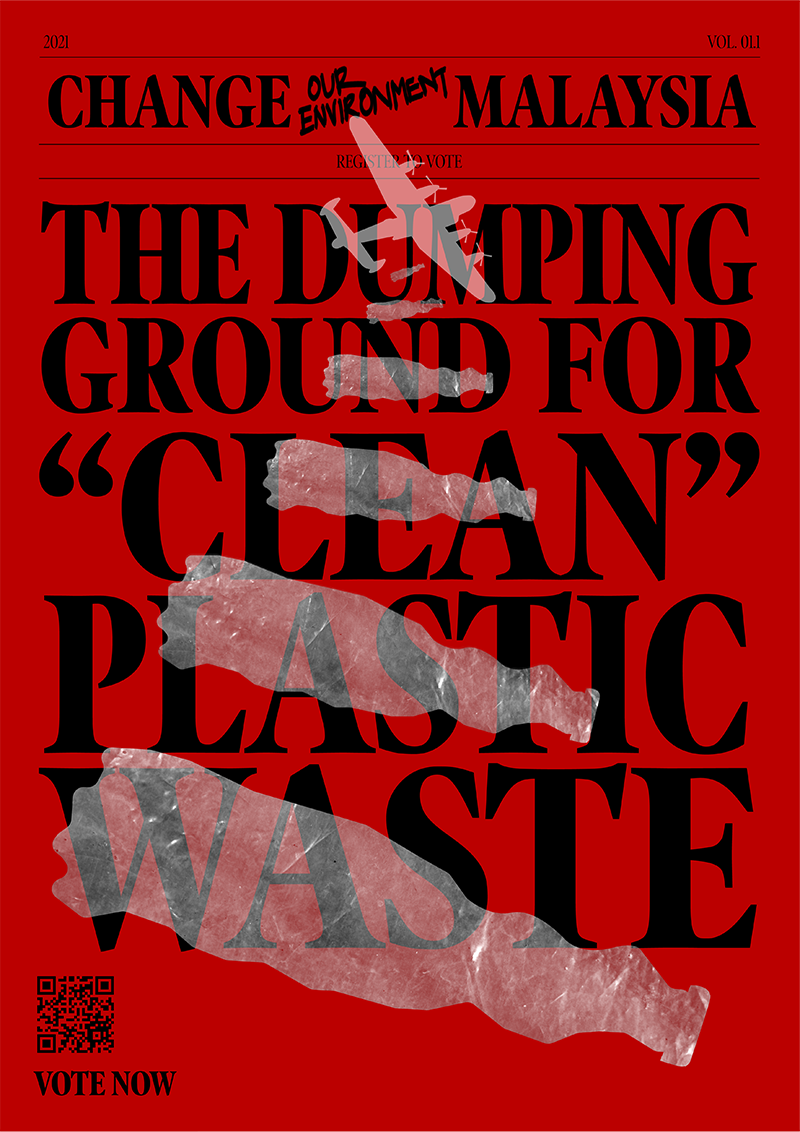 8. Our Environment
Malaysia is the top destination for United State's plastic waste. They exported more than 192,000 metric tons in the first 10 months of 2018. This poster highlights the message by showing bombs dropping as a sign of foreign dominance, the bombs are designed as plastic bottles with the texture to further highlight the title.
Source: https://www.latimes.com/world/asia/la-fg-malaysia-plastic-2018-story.html
Furthermore, I expanded the designs into digital mediums such as animated stickers which can be used in Instagram, Telegram, and Whatsapp, a revamp of the SPR website design, and an Augmented Reality feature. These additional designs were made to spread the campaign utilities into various digital platforms in an attempt to spread awareness to more people.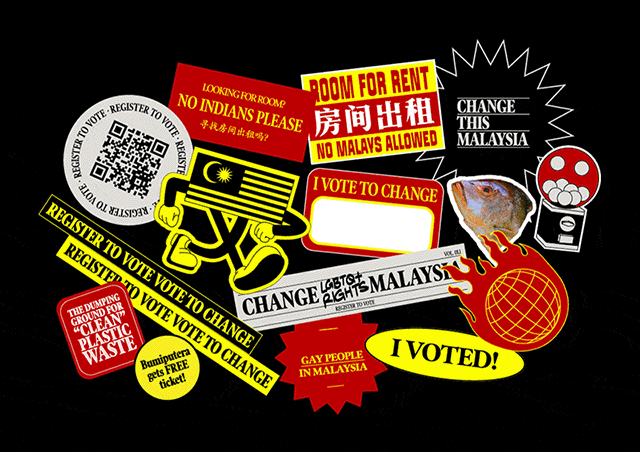 Since this campaign is expected to run until the actual general election, I needed to ensure the project would continue with the help of more youths to join in to generate more key visuals. So, I physically launched a youth collaboration event on Taylor's Lakeside Campus to gather some students that would encourage them to incorporate their own versions of the posters. Although there weren't many students on campus, I managed to gather a total of 22 participants ranging in ages from 18 to 24 years old in a one-week time period,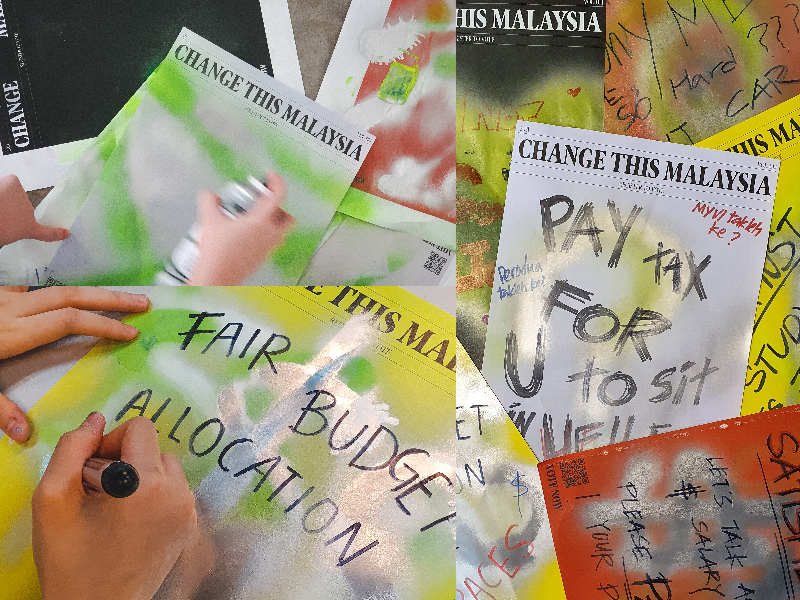 The event received positive feedback with one out of every three who passed by paused and gave a glance, and one out of four participants scanned the QR code to link to the SPR registration website. It was a useful experiment as some students told me that it felt like a stress reliever.
Overall, the event did manage to raise some level of awareness not only on the campus, but also among my friends and classmates, serving as a constant reminder to register to vote.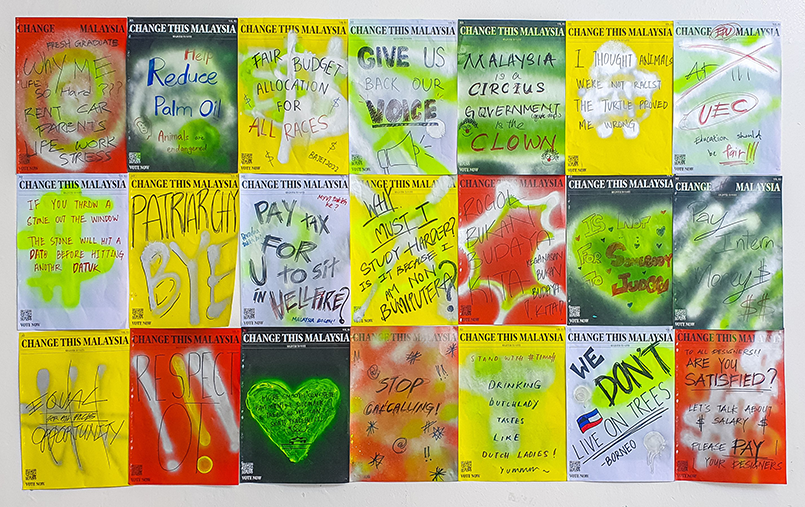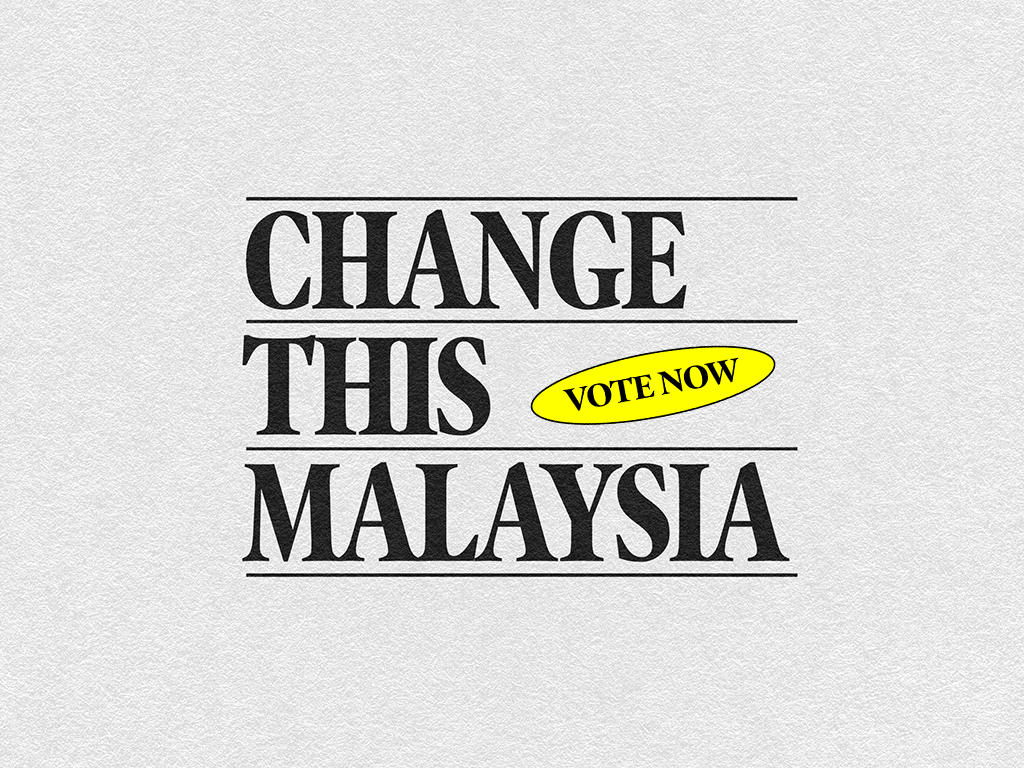 Although this was only a baby step to increase awareness of these issues in Malaysia, I do believe what Dr. Martin Luther King, Jr. said, "Our lives begin to end the day we become silent about things that matter." So youths, get out and vote.
The full project can be viewed on Behance.